16 November 2021
Info Spaces
Info Spaces – November
To bring this November to life, we are back in force with several new features that are sure to please you. Here are the latest updates, additions and information not to be missed on VORTEK Spaces!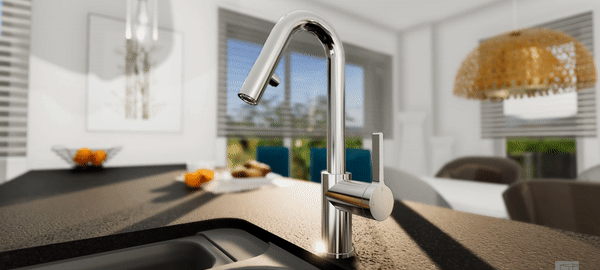 Sunlight that will please your eyes ! Animate the sun at every hour of the day 
Show your design projects at different times of the day to present the different luminosities and atmospheres or mood possible in the same room. Enough to make your presentations even more dynamic and memorable!
Available in the latest updated version.

LED strips : WOW et Pro Tip
By popular demand LED strips are now available in the VORTEK Spaces app! A brand new option is now visible under the Staging tab in the app which allows you to add LED strips to your projects to give them a modern look.
Pro Tip video: youtu.be/hTKNm2iG61w

More soundtracks for your projects: feel the music
What would cinema be without music? Soundtrack often gets as important as content or image for giving high impact to your presentations. For this reason, we have updated and diversified the tracks available to accompany your video visits. Also stay tuned for the next updates!
Now available in the Visit tab.

Your imported materials without any seams and repeated endlessly: magic!
Can't find the material you want in our extensive library? No problem ! It is now possible to import your own images and correct them with the tool now available in the settings of the imported material.
Watch the video : youtu.be/s_fi9JRlUgo

One app to rule them all : new file formats added
In an effort to always support more file formats and applications, we are happy to announce that we now support: 
This is added on top existing COLLADA (.dae) support used by CABINET VISION and through our extension for SketchUp.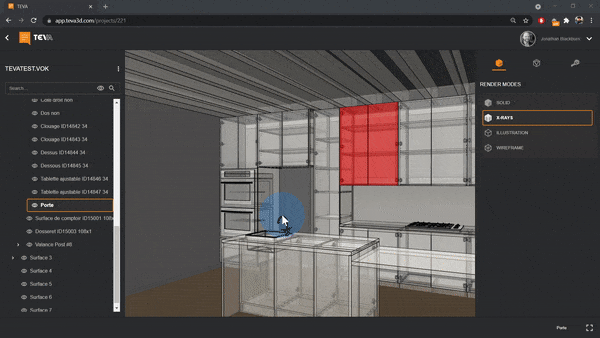 TEVA 3D: launching web-based online 3D project viewer
We are proud to launch TEVA 3D, a technical validation platform for 3D drawings of your custom furniture designed especially for kitchen and woodwork manufacturers. In the digital age, teleworking and paperless, TEVA is a great solution for reviewing technical projects plans between professionals, production or manufacturing follow-up and on-site installation.
Visits our dedicated website for more information : teva3d.com 
2021 Survey : We want your opinion!
Take part in decisions by letting us know what you think about the various features and future development possibilities of VORTEK spaces software. By completing the survey below, you will have a chance to win a VORTEK Spaces reusable water bottle or a 1-Year subscription to our new TEVA 3D platform.
The period to respond ends on December 15th, 2021. The draw and the results will take place by the end of December 2021 and the results will be communicated with you in the next newsletter. 
To participate, click the link : 2021 Survey
Support : Three ways to reach us
Need quick support ? Chat directly with one of our agents. If no one is online when you leave a message, rest assured, someone will get back to you as soon as possible. 
You can also write directly to support@vortekspaces.com
To speak directly to an agent, dial +1-844-986-7835
Show us your projects !
Now is the time to shine ! Send us your most beautiful projects in VOK project. Our team will select certain projects and among those received, we will take sequences of chosen projects and share them on our social media networks. This is a great opportunity to show everyone what you are capable of !
Send us an email at à info@vortekspaces.com with Subject My Spaces project
Follow us to stay up-to-date!
We invite you to follow our social media pages to know all about the latest software updates, novelties, and market trends.
You are not on our newsletter? Subscribe now to our newsletter
Need more info? New project to undertake?
Great, would be happy to discuss with you !
Thank you
Your email has been sent!
1393, avenue Galilée
Québec, QC
G1P 4G4
Canada