29 January 2021
Info Spaces
Info Spaces – January
The VORTEK Spaces team wishes you a new year filled with joy, new challenges and of course, health! We hope that 2021 brings you several new projects that you can present with Spaces. Our team works continuously for you to make it better every day.

More Time on Your Designs, and Less on Your Appliances!
Adding accessories such as appliances  is essential to have great impact presentations. They add realism but they need to meet the quality of your designs. As a designer, you should concentrate your efforts on your plans and designs and not on searching the right 3D accessories. This is the main reason why we recently added an appliances collection of high quality for kitchens and ready to use: drag and drop. Voilà!

Mirror, Mirror on the Wall, Who Is the Fairest of Them All?
Beautiful mirrors are particularly essentials in bathrooms, walk-ins or dressings! Enjoy now the perfect reflections when using the mirrors of the 3D models library.

New Materials: The Uniboard Collection 2021–22
VORTEK Spaces is always up to date. As soon as we add or update materials library or 3D models library you are getting the update automaticaly. You now have access to the latest collections from the North American manufacturer Uniboard: high quality and ready to use for your own custom furniture creations.
Here are our favorites: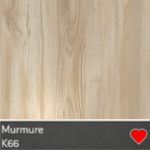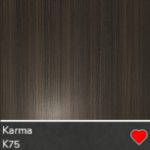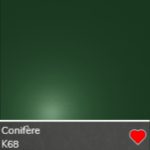 Free Webinars
You want to refresh your memory? Learn more or you have a new employee who wants to learn VORTEK Spaces? Register for one of our live webinars, it's free!
See upcoming webinars: vortekspaces.com/learn/#webinars
Pro Tip: Keyboard Shortcuts and Frequently Asked Questions (FAQ)
The keyboard shortcuts will allow you to work more rapidly and efficiently to navigate and apply the operations in the application. Download the PDF to access to our new memory aid pages which contains the resume of the different shortcuts and possible actions. Do not forget that as Spaces is an application in continuous evolution, the shortcuts list will be evolutive too, to be added to your favorite!
We also bring together a list of frequently asked questions: vortekspaces.com/faq
Survey and Giveaway
Thank you to all our clients who took the time to respond to our 2020 survey, your answers and comments are being analysed to improve Spaces and our services. As mentioned, we drew names of participants for the VORTEK Spaces jackets and the winners are:
Laurent Vezien – Les Ateliers du Cèdre from France
Luke-William Alison Alison – Chervin from Canada
Jes Gordon – Mastercraft Kitchens de New-Zelande
Mark McCaughan – Old World Cabinetry from United States
Caroline Girard – Réno-V-Cuisine from Canada
Congratulations to all of you, you will receive your prize shortly!
Efficient Classification: We Want Your Opinion!
We are actually rethinking the organization of the 3D models library to facilitate your experience and make the platform more intuitive. Thereby, we would like to know more about your search methodology when you are working on a project. Are you looking by the object style, by room type or by function?
Level-Up Your Presentations
You have an important project which needs a particular attention or you wish to create images for a magazine or an ad ? Know that we offer the services to support you in the creation of your 3D renders and videos, whether it's to work the project creation itself or the visual presentation. Our designers and 3D specialists' team are at your disposal to assist you.
Write to us for more details: sales@vortekspaces.com
Follow Us To Stay Updated
We invite you to follow our social media pages to know all about the latest software updates, novelties and market trends.  
You are not on our newsletter? Subscribe now to our newsletter
Need more info? New project to undertake?
Great, would be happy to discuss with you !
Thank you
Your email has been sent!
1393, avenue Galilée
Québec, QC
G1P 4G4
Canada