11 May 2021
Info Spaces
Info Spaces – May
Spring gives us a new impulse of novelties and improvements to make your user experience more fluid and efficient. Here are the last updates, additions, and information not to be missed on VORTEK Spaces!

Presentation for Everyone? Your Project in Less Than 4 Minutes
Do you have 4 minutes? A quality video for your project in less than 4 minutes: select one of our new Studio projects in the Inspirations section, import your custom furniture, select your materials, and record. Lighting and camera are ready to go: action!
For more details, watch the complete video on our YouTube channel: youtu.be/A6phEVi5-KE
One-Wall or L-Shaped Kitchen? Each Has Its Benefits
Discover two designs of typical kitchens in the same room : One-wall and L-shaped kitchen. The challenge in designing a one-wall kitchen is to fit everything on the same line without making it messy or dysfunctional. On the other hand, it allows to save a lot of space and it is a less expensive solution!
One of the most popular kitchen layouts is the L-shaped, its flexibility makes it easy to adapt in different area size. The organisation of the elements can easily be ergonomic and convenient to create an open space.
To see all the images of those designs and its inspirations: consult and follow our Instagram account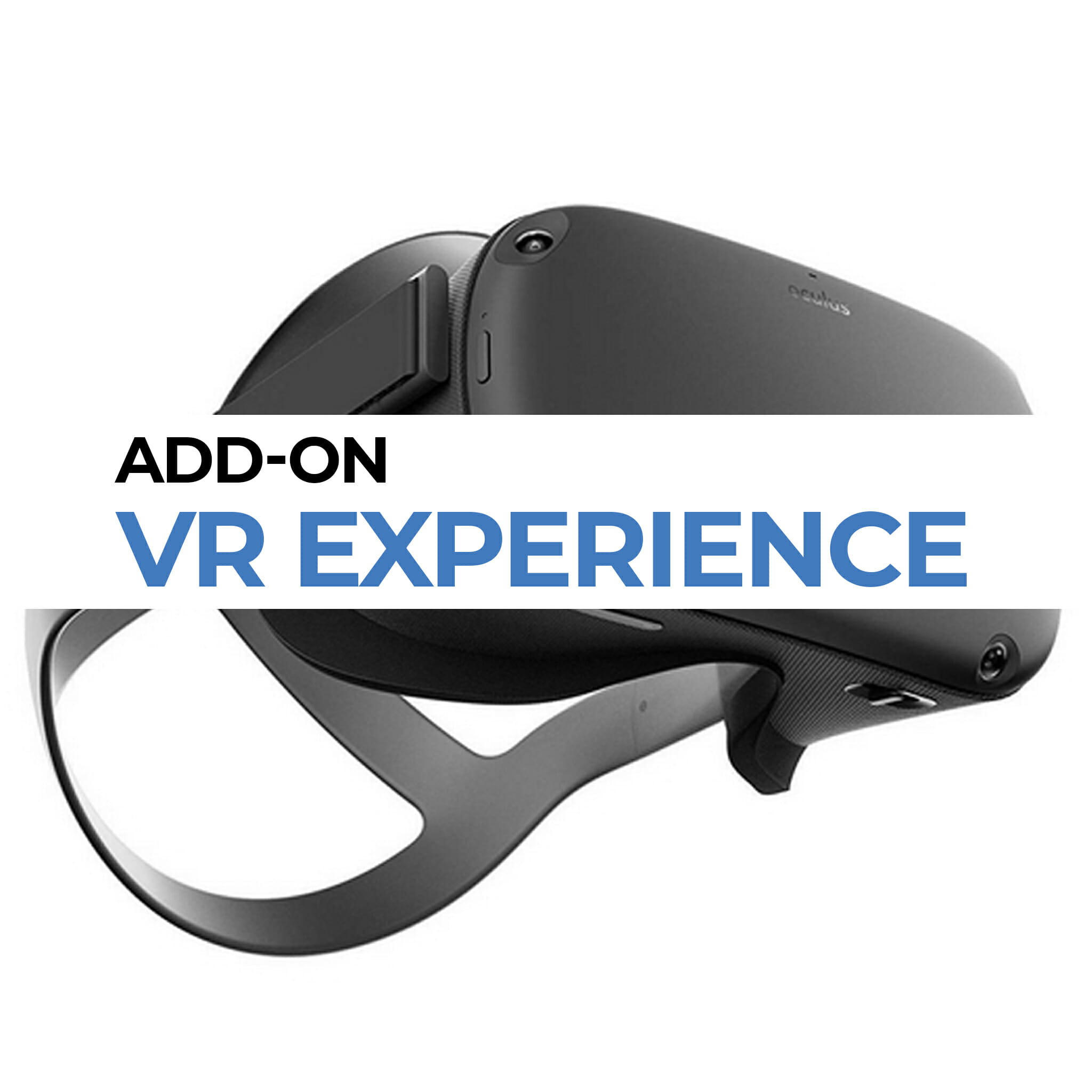 Spring Promotion: VR Discount 
Be ready for showroom re-openings and give an extraordinary shopping experience to your clients: virtual reality. With the VORTEK Spaces VR Experience Extension, just one click is needed to teleport your customer directly inside their project, so they can walk around and see the space for themselves.  
For a limited time, the VR Experience add-on annual subscription for only 895$ (40% off). This offer is valid till June 30th, 2021. *Valid for new VR extension subscribers only.
Write to us for more details: info@vortekspaces.com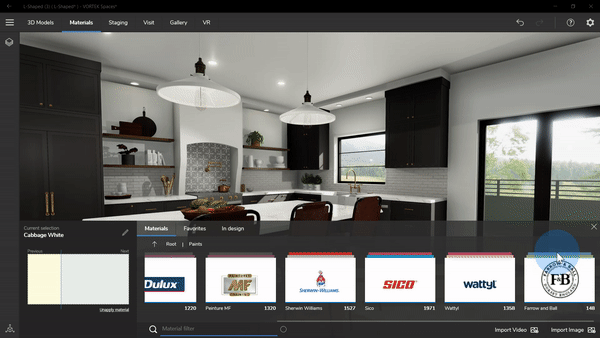 All the Colors With Farrow & Ball 
Known for its rich colors and its products of quality, Farrow & Ball present an inspiring range of paints which is now available in our materials library. Let yourself be inspired by all those new tints!
Pro Tip: Simplify Your Work With These New Features 
1. GROUP AND UNGROUP  
You have now the possibility to bind 3D objects together to facilitate their movement and disposition in the space. Select the 3D objects and click on the icon at the bottom of the left menu.
2. ALIGN 3D MODELS
Do you know the functionality to align lights? It is now possible to do the same thing with 3D objects! Select your 3D objects and click on the button located on the left pane.
Getting Better Everyday: Training for Your Team
You want to make sure you and your team use VORTEK Spaces at its full potential? We put together 4 hours training/workshop divided into 4 blocs and each participant will receive personalized tips.
For more details: Workshop / Team Training
Follow Us to Stay Up-to-Date!
We invite you to follow our social media pages to know all about the latest software updates, novelties, and market trends.
You are not on our newsletter? Subscribe now to our newsletter
Need more info? New project to undertake?
Great, would be happy to discuss with you !
Thank you
Your email has been sent!
1393, avenue Galilée
Québec, QC
G1P 4G4
Canada