5 February 2020
Évènement
Eurobois 2020 Trophies : VORTEK Spaces VR finalist
The Eurobois 2020 Trophies rewards innovations, technological evolutions and news presented at Eurobois 2020 in Eurexpo Lyon of Februrary 4 to 7. On last December 13, 13 innovative products and services were selected for the final.
The VORTEK Spaces VR plug-in has distinguished itself with its new and innovative character in its contribution in terms of performance compared to the other products on the market with its environmental quality, its design, its ergonomic and also its contribution in terms of use for professionals.
Thank you to our partner Cabinet Vision France to have referred our candidacy at this prestigious Trophies.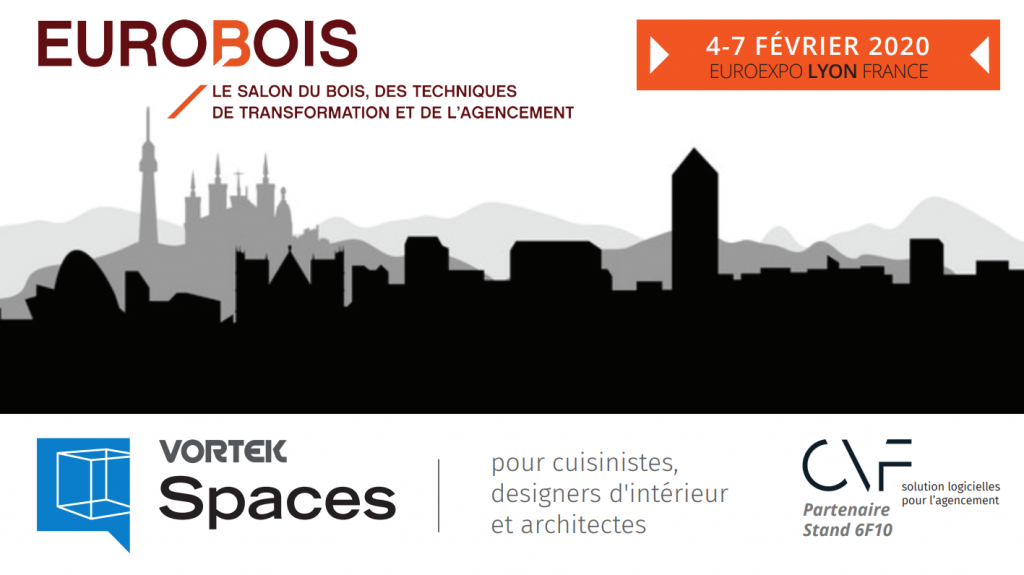 Need more info? New project to undertake?
Great, would be happy to discuss with you !
Thank you
Your email has been sent!
1393, avenue Galilée
Québec, QC
G1P 4G4
Canada