20 November 2023
Release Notes - Notes de version
Release Notes – January to June 2022
Here are the latest updates, additions, and information not to be missed on VORTEK Spaces!
Virtual Water
You can now fill a pool or a spa. What better way to bring a scene to life!
Welcome TopSolid Users!
Did you know that importing TopSolid .stp files is possible in VORTEK Spaces, along with COLLADA, IGES, DXF, and KMZ formats?
With VORTEK Spaces, you can import design files from modeling and production platforms like CABINET VISION, Microvellum, CabMaster, Sketchup, and now TopSolid.
Importing models in a format compatible with VORTEK Spaces allows for continued modifications in the original software, with the ability to seamlessly switch back and forth without losing any progress, settings adjustments, or material choices.
In essence, any modifications made in TopSolid will automatically synchronize with VORTEK Spaces. Welcome to the Top Solid family.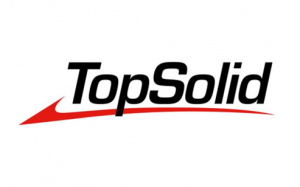 Make Your cabinets and accessories Drop from the Sky!
Unveil your projects with a bang by sequentially introducing your 3D objects* in a presentation video. The option for 3D object animation is now available and can be found in the "Tour" section.
*Also available for cabinet cases if your original file comes from CABINET VISION.
Add dynamism to your presentations with our lifelike dogs and dancing flames!
Let yourself be charmed by our fireplace models equipped with animated flames, designed to infuse life and warmth into your spaces.
In response to the enthusiasm of our users, we have added more animated dogs, finely capturing the movements and charm of our four-legged friends to the delight of animal enthusiasts.
Depth of field (DoF)
The concept of depth of field is a term used in photography and cinematography to describe the area of an image that appears sharp. Specifically, it refers to the extent of the space in front of and behind the subject that is in focus, where objects appear clear and with precise definition.
Now available in VORTEK Spaces, it allows you to focus on foreground elements, highlight the quality and details of materials, and direct the viewer's attention to a specific point.
Landscape Customization: Integrate a photo of your client's yard!
Skyboxes enable the simulation of the exterior environment of your design project. Everything that is visible through the design windows can be personalized using this feature.
In addition to a vast selection of "skybox" images available in VORTEK Spaces, you can also import your own image. Surprise your clients with a photo of their own backyard!
Importing 360 Skybox Images.
It is now possible to import an equirectangular 360 skybox-type image. This allows for the creation of a 360-degree environment around a 3D space.
___
Support : Three ways to reach us
Need quick support ? Chat directly with one of our agents. If no one is online when you leave a message, rest assured, someone will get back to you as soon as possible. 
You can also write directly to support@vortekspaces.com
To speak directly to an agent, dial +1-844-986-7835
Show us your projects !
Now is the time to shine! Please send us your most beautiful projects in VOK project. Our team will select specific projects, and among those received, we will take sequences of chosen projects and share them on our social media networks. This is an excellent opportunity to show everyone what you are capable of!
Please email us at à info@vortekspaces.com with the Subject My Spaces project.
Follow us to stay up-to-date!
We invite you to follow our social media pages to learn about the latest software updates, novelties, and market trends.
Need more info? New project to undertake?
Great, would be happy to discuss with you !
Thank you
Your email has been sent!
1393, avenue Galilée
Québec, QC
G1P 4G4
Canada