25 September 2017
Évènement
VORTEK Spaces at WMS 2017
We're glad to take part in the WMS 2017 with our partner, Planit Canada. Throughout the event, we'll be making demonstrations of VORTEK Spaces and we'll create stunning video walkthroughs of kitchens, bathrooms and other interior projects while showcasing the benefits of using the software.
The Woodworking Machinery & Supply (WMS) Conference and Expo is the largest event for the secondary wood manufacturing market in Canada. The WMS 2017 will take place on November 2-4 and will be staged in Halls 1 & 2 at Toronto's International Centre, in Mississauga. The event will feature conferences as well as many Canadian exhibitors, who will be displaying their latest products and equipment.
For the occasion and for a limited time, a special discount on VORTEK Spaces will be offered to all WMS attendees.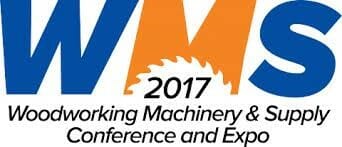 Need more info? New project to undertake?
Great, would be happy to discuss with you !
Thank you
Your email has been sent!
1393, avenue Galilée
Québec, QC
G1P 4G4
Canada